Raisin in the Sun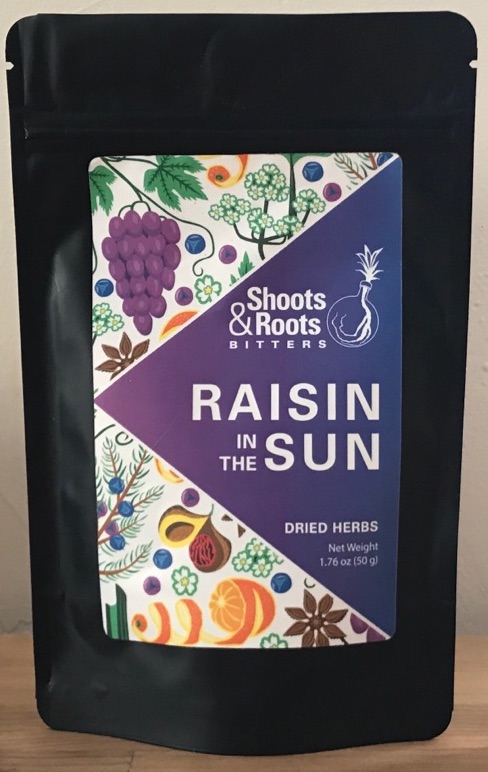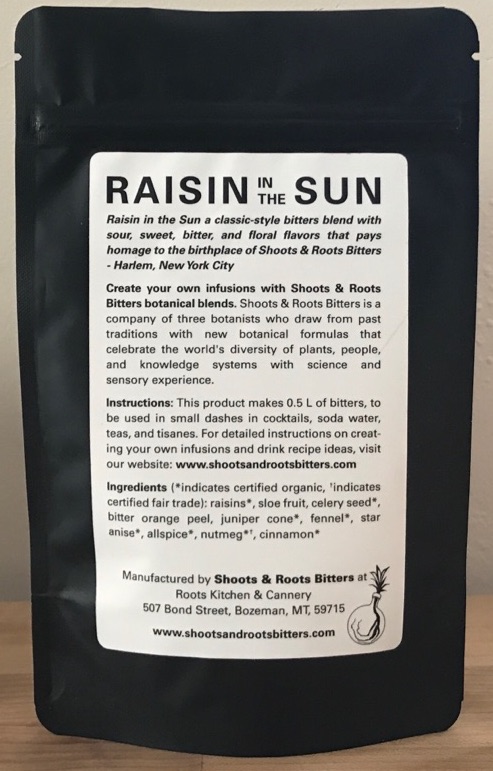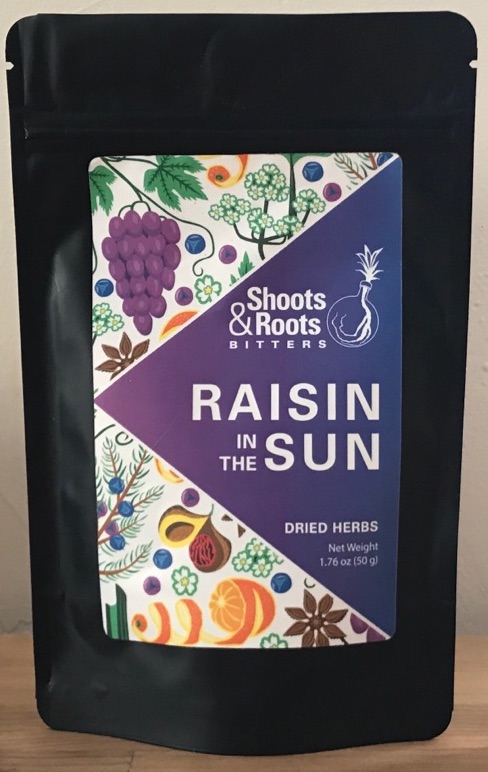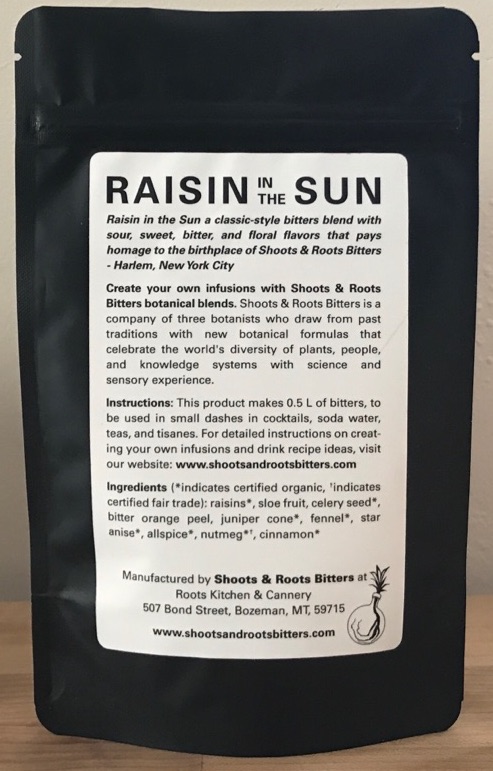 Raisin in the Sun
Create your own bitters with Shoots & Roots Bitters botanical blends. This product contains 50 grams dried blended botanicals for making your own bitters.
A classic-style bitters blend with sour, sweet, bitter, and floral flavors that pays homage to the birthplace of Shoots & Roots Bitters - Harlem, New York City.
Ingredients: (*indicates certified organic, ꝉ indicates certified fair trade): raisins*, sloe fruit, celery seed*, bitter orange peel, juniper cone*, fennel*, star anise*, allspice*, nutmeg* ꝉ, cinnamon*

Raisin in the Sun Classic-style bitters have a long-history of association with the jazz community of New Orleans. This botanical blend is Shoots & Roots Bitters version of a classic bitters that pays homage to another jazz community, the birthplace of our company in Harlem, New York City. We drew inspiration in creating this aromatic tangy blend from the juxtaposition of cultures and markets in Harlem along with two remarkable leaders of the civil rights movement and Harlem Renaissance, Lorraine Hansberry and Langston Hughes. Hughes' poem Harlem questions, "What happens to a dream deferred? Does it dry up like a raisin in the sun?"
Instructions: This product of 50 grams dried blended botanicals makes 0.5 liter of bitters (or eight 2-ounce bottles), to be used in small dashes in cocktails, soda water, teas, and tisanes. You can also use this product to create tisanes by steeping 1 teaspoon per cup of hot water for five minutes. For detailed instructions on creating your own infusions and drink recipe ideas, visit Instructions and Recipes on our website.
THIS IS A PRE-ORDER: OUR NEW LINE OF DRIED BOTANICAL BLENDS FOR CREATING YOUR OWN BITTERS WILL SHIP 1/22/2018.